Recommended

Readings
How To Achieve Healthy Aging
In How To Achieve Healthy Aging Neal Rouzier, M.D. shows how you can look and feel great after age 40. A pioneer and expert in hormone replacement therapy, Dr. Rouzier provides a straightforward guide on achieving healthy aging through hormone optimization.
The book is replete with scientific evidence supporting the use of bio-identical hormones to prevent and treat disease. In How To Achieve Healthy Aging Dr. Rouzier reviews the role of each of the major hormones and why it is important that these hormones be at optimal levels in order to achieve optimal health.
The health benefits of DHEA, progesterone, estrogen, testosterone, thyroid, and melatonin are thoroughly reviewed as well as the signs and symptoms that occur when these key hormones are suboptimal.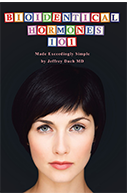 Bioidentical Hormones 101
From Hormone Hell to Hormone Well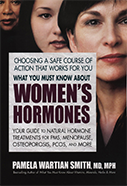 What You Must Know About Women's Hormones
Overcoming Thyroid Disorders